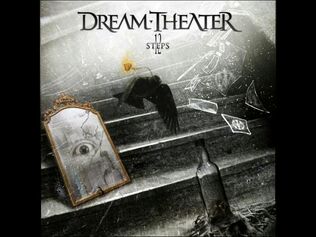 The
Twelve-Step Suite
is a group of five songs spread across five albums, from
Six Degrees of Inner Turbulence
to
Black Clouds & Silver Linings
. The lyrics were all written by
Mike Portnoy
, and each one deals with his recovery from alcoholism. Each of the song contains two or three movements, which represent the Twelve Step program used by Alcoholics Anonymous. Each song is is dedicated "to Bill W. and his friends," which is a reference to Bill Wilson, the founder of Alcoholics Anonymous.
Personnel
Edit
Songs involved
Edit
The Glass Prison - from Six Degrees of Inner Turbulence
I. "Reflection"
II. "Restoration"
III. "Revelation"
This Dying Soul - from Train of Thought
IV. "Reflections of Reality (Revisited)"
V. "Release"
The Root of All Evil - from Octavarium
VI. "Ready"
VII. "Remove"
Repentance - from Systematic Chaos
VIII. "Regret"
IX. "Restitution"
The Shattered Fortress - from Black Clouds & Silver Linings
X. "Restraint"
XI. "Receive"
XII. "Responsible"
There is a very interesting in-depth analysis of the suite's lyrics (and the unofficial prequel, The Mirror) posted on Geeks with Taste by author Sachi, which you can read here.
Ad blocker interference detected!
Wikia is a free-to-use site that makes money from advertising. We have a modified experience for viewers using ad blockers

Wikia is not accessible if you've made further modifications. Remove the custom ad blocker rule(s) and the page will load as expected.