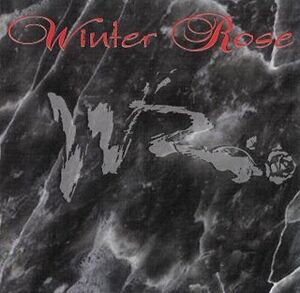 Winter Rose was a Canadian glam metal band which included vocalist James Labrie, guitarist and bassist Richard Chycki, and drummer Randy Cooke. They were active in the mid to late 1980's, releasing their self titled, and only, album in 1987. It was shortly after this that LaBrie had moved on to become part of progressive giants Dream Theater, and Richard Chycki has gone on to become a studio engineer at MetalWorks Studios, working with other bands such as Rush with Alex Lifeson. They have disbanded and do not have any intentions on returning to Winter Rose.
Discography
Edit
Band members
Edit
James Labrie - Vocals, Kazoo, Catering
Richard Chycki - Guitars, Bass
Randy Cooke - Drums
Ad blocker interference detected!
Wikia is a free-to-use site that makes money from advertising. We have a modified experience for viewers using ad blockers

Wikia is not accessible if you've made further modifications. Remove the custom ad blocker rule(s) and the page will load as expected.